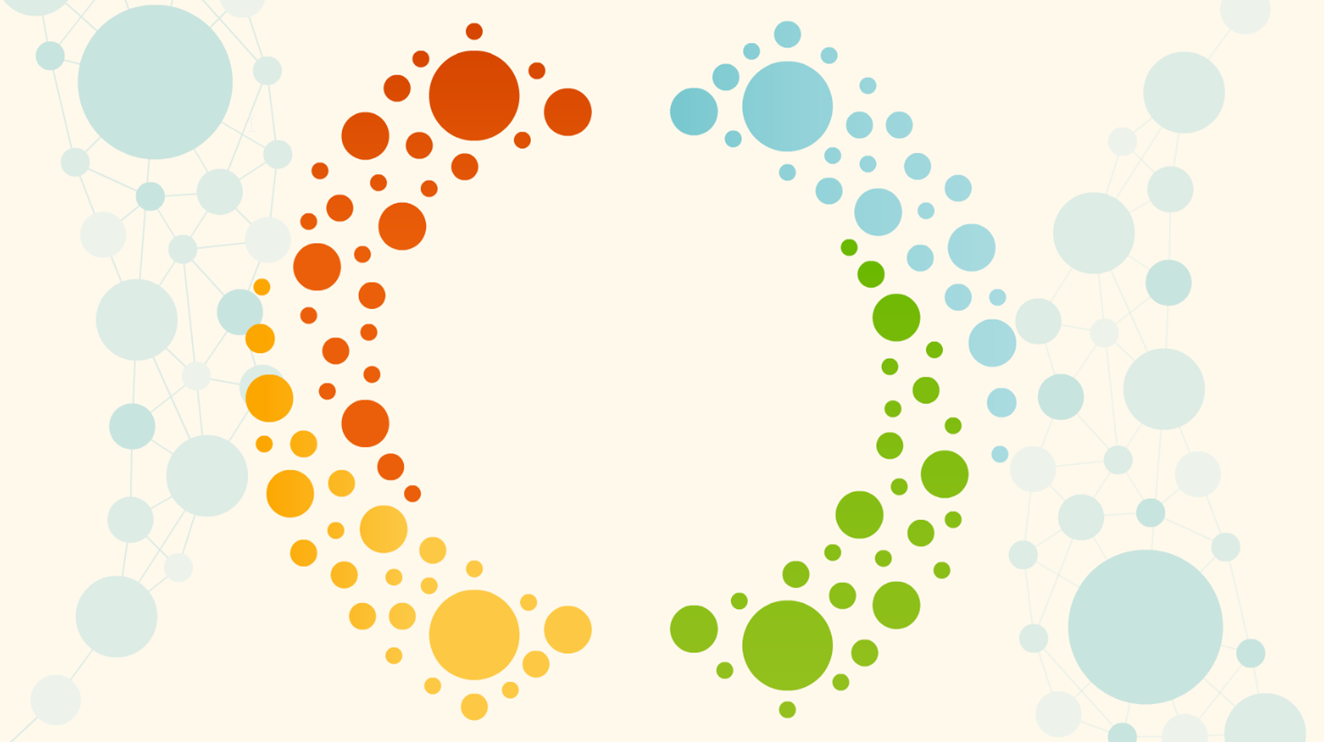 The Chain Never Stops, brings together the functionality of agriMORE, with focus on fresh produce chains, recycleMORE with focus on waste management and recycling / secondary raw materials and shoppingMORE with the focus on the consumer end. With The Chain Never Stops platform, a chain director can manage the enterprise transcending business processes that are applicable to his business, supply & demand chains. Of course this can equally be applied to business unit transcending processes within large corporates.
With its global partner DXC, fully automated back office system integration is offered, if so desired.
The functionality offered is to a large extent generic and can be applied to other industries as well.
Promise
The Chain Never Stops supports value creation, thereby removing all superfluous processes. A lean machine. There is always a match between supply and demand in value chains. Result: an optimal value proposition of product, place, time and price.
The shorter the life cycle or the higher the product value, the more you can gain.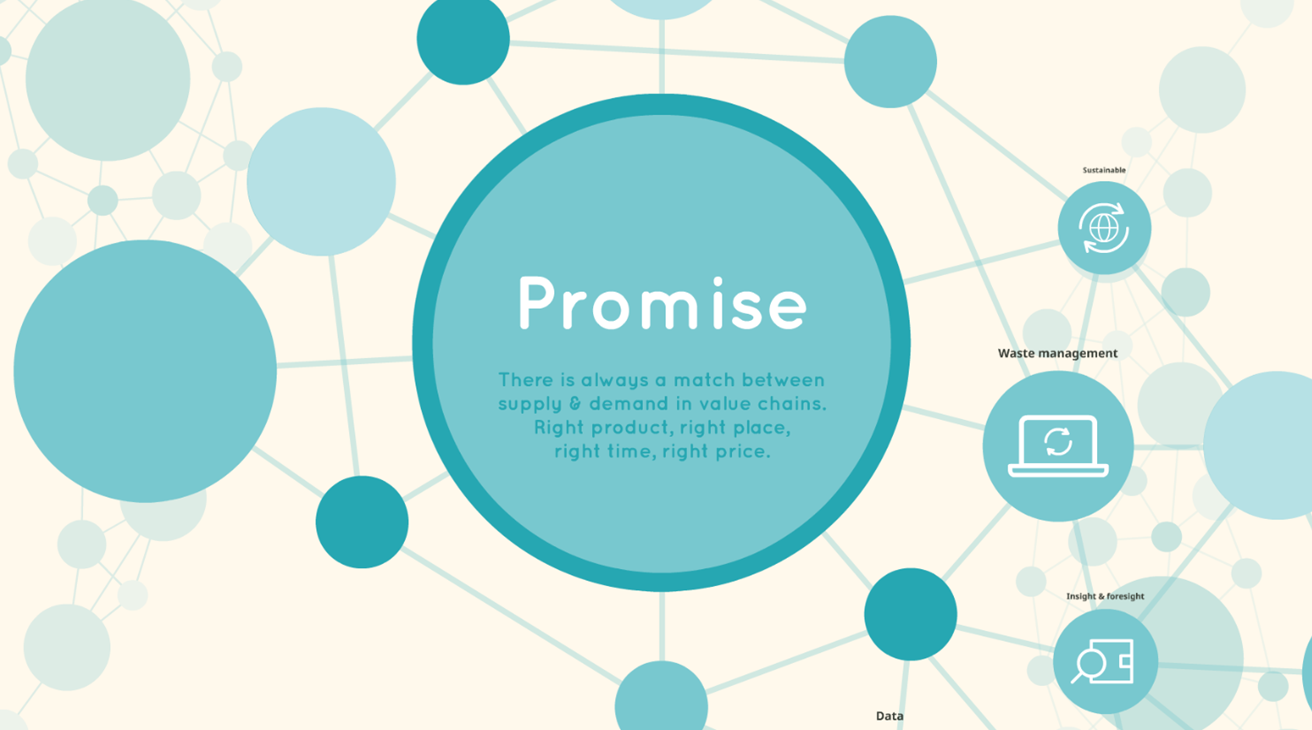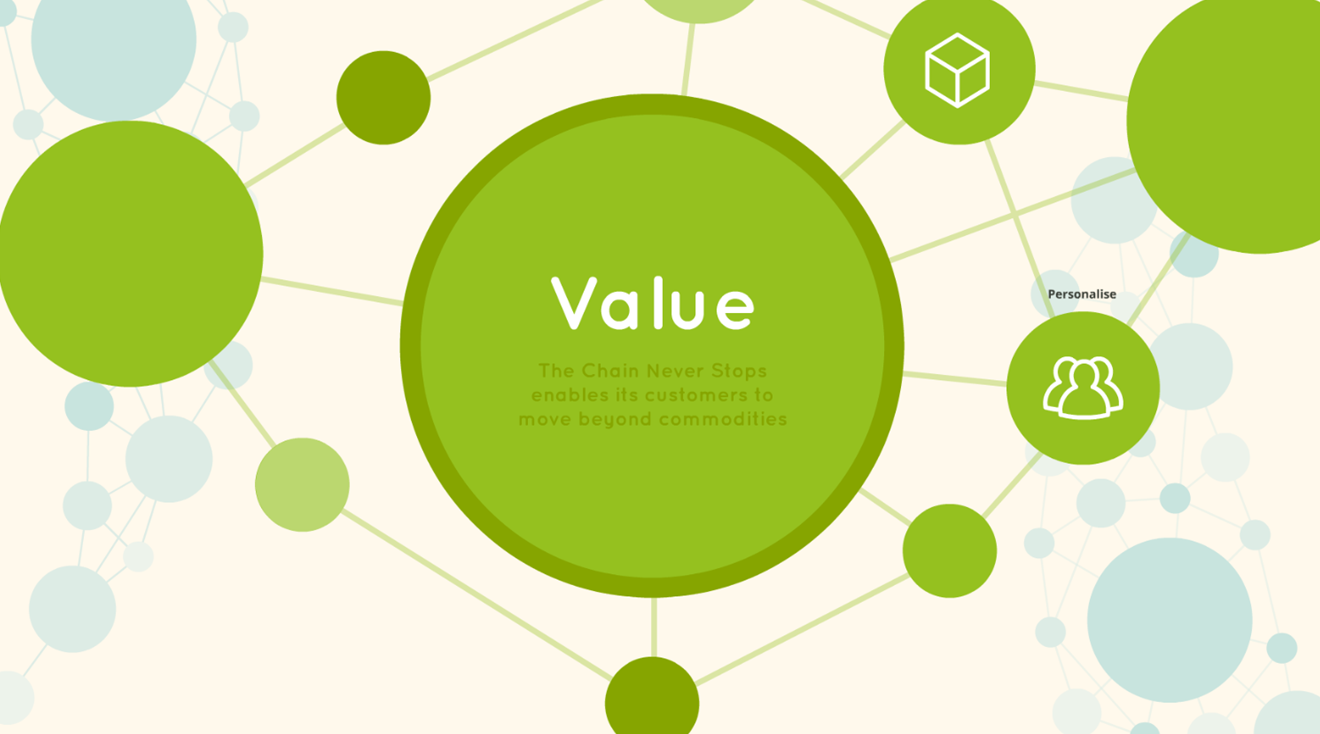 Value
The Chain Never Stops enables you to move beyond commodities, to personalise your product for each customer, up to the consumer. Let the product tell the story because all product and process pertaining data are available at any level in the chain and all transactions between chain partners are facilitated.
Benefits
The Chain Never Stops optimises your value chain. You create time! You have information earliest and this places you ahead of the market. So that every demand finds its supply and vice versa. Optimal results are realised, at lesser cost. Transparency is discretionary. The results are unique sustainable product propositions.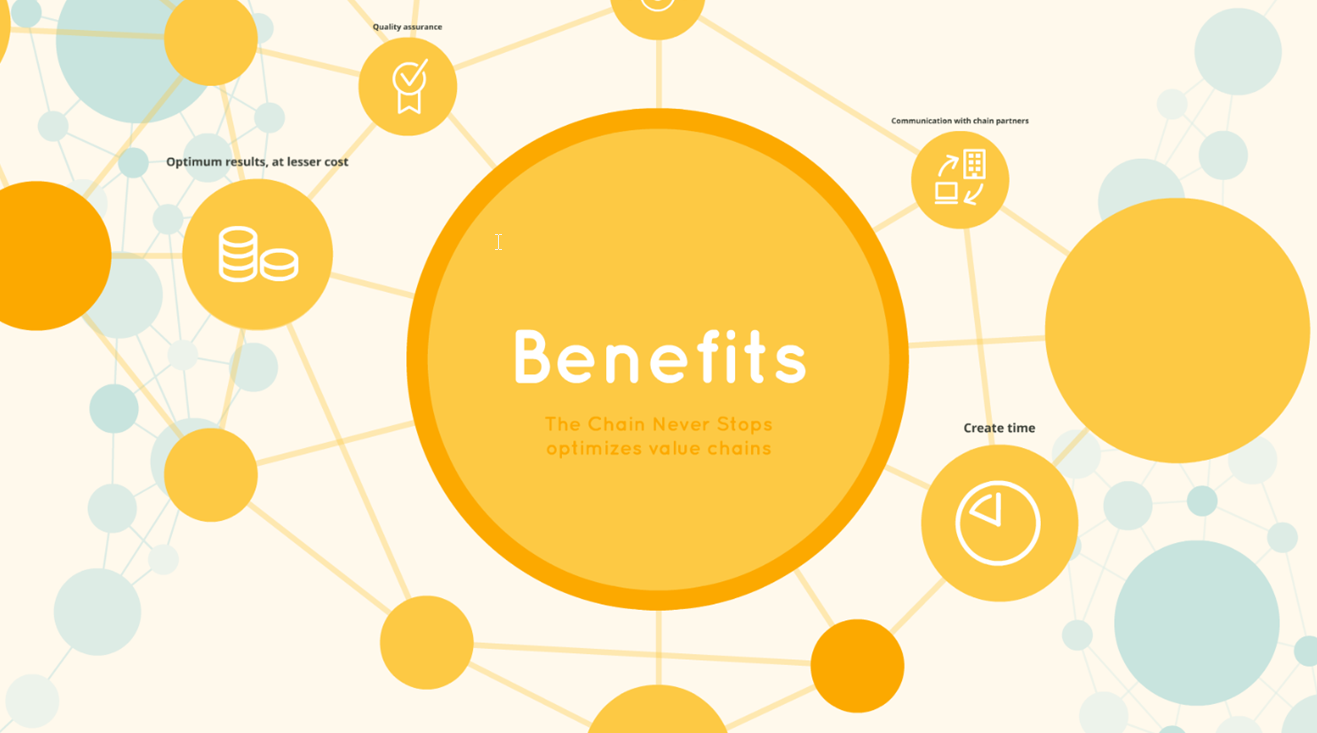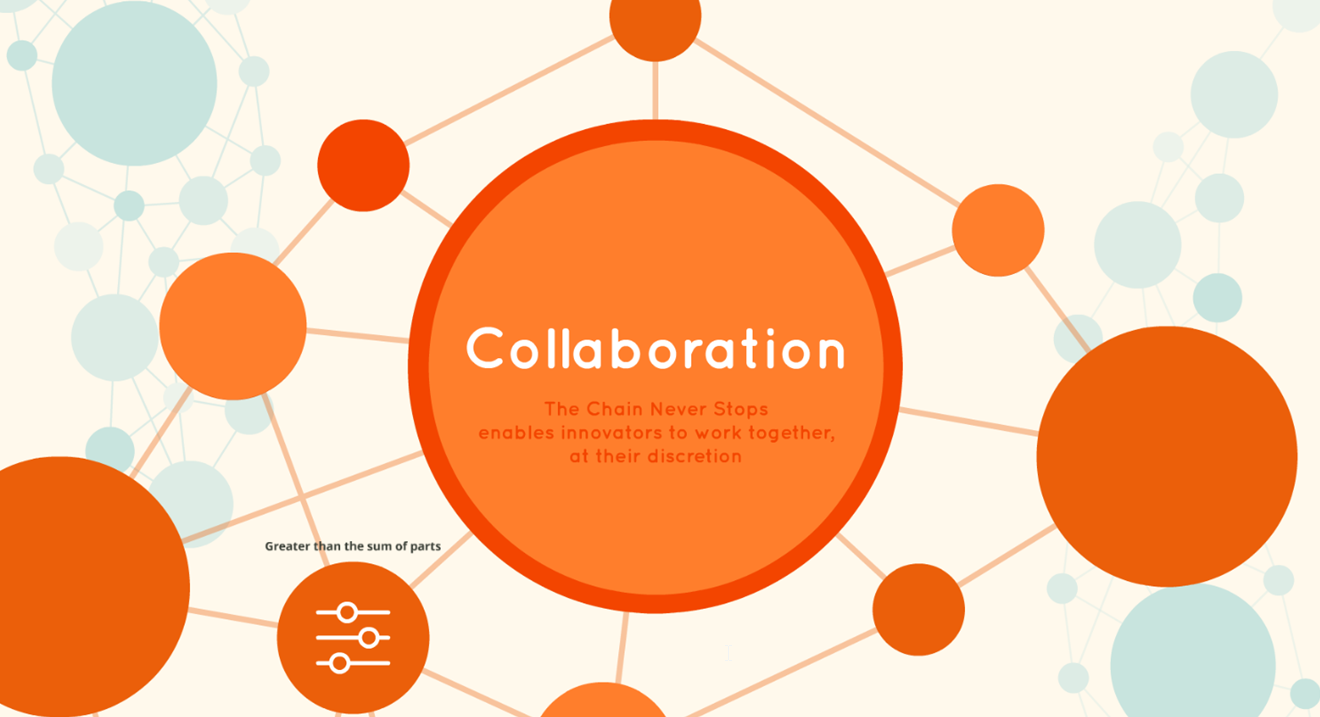 Collaboration
The Chain Never Stops enables innovators to work together and their joint efforts bring results exceeding the sum of the individual company efforts. The Chain Never Stops facilitates connecting back-office systems of chain partners, fast & securely, with proven connectors. By collaborating in the chain, you unlock hidden values, potentially resulting in new products and new services.